Find a certified tree arborist now.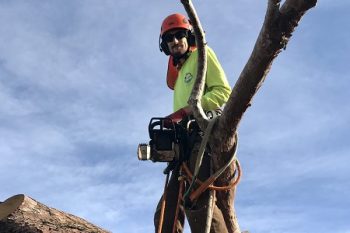 It's not hard to take your flora for granted. Trees might seem self-sufficient, but a decline in health happens swiftly. A tree can be affected by a wide range of problems. Poor soil conditions, pestilence, non-native species encroachment, and bacterial infections are just some of the issues local tree surgeons face. If your flora is suffering from a problem, get help from the certified arborist that Paradise Valley trusts. We have 0ver 20 years of local experience and extensive knowledge of the local foliage. PV Trimmers provides tree service for business and homeowners alike.
When you need tree care and advice, call on our tree doctor.
Certifications for an arborist are comprehensive. Candidates undergo in-depth testing and engage in continual education to pass re-qualifications. To maintain their high standards and best practices, re-certification is performed every 3 years. Our arborists' are knowledgeable about both local and non-native species of trees. We manage and correct an extensive variety of problems.
Tree care starts with our IRA arborists!
Tree planting: We determine where to position new trees and relocate badly situated trees.
Tree removal: Safe removal of compromised trees protects the health of other trees and your own.
Targeted pruning: We prune to achieve different effects like fruit or spring growth, extra foliage, and more.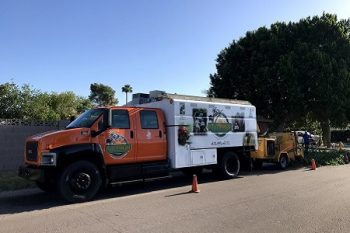 Insect control: Our Paradise Valley arborist can locate, identify, and eliminate harmful insects.
Fertilization: We provide the right fertilization at all stages of plant or tree growth.
Cabling: Cabling keeps your trees healthy and corrects weight distribution from large branches.
Emergency service: Our arborist provides fast diagnosis and treatments.
Contact us for a certified arborist in Paradise Valley.
We are your total tree care provider. Our certified arborists are relied on throughout Paradisee Valley by amateur and professional green thumbs alike. The health and safety of you and your trees is our highest priority. Provide your trees with the professional attention they deserve. Contact us today!
Choose us as your Certified Arborists for Paradise Valley!
Our combination of service, speed, and affordability make us the top choice for tree services!