Why should you get tree care from our certified arborist?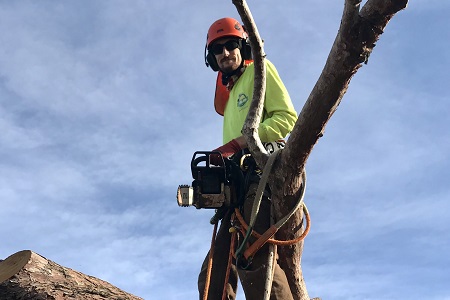 It's easy to forget your plants and trees need continual care. When they're doing well it can be a breeze, but when a problem occurs the downhill slide can happen quickly. With the help of a certified arborist in Scottsdale, homeowners can get the help their trees need. Problems like non-native species, pestilence, bacteria, and poor soil conditions are just some of the problems that can destroy a tree. With over 20 years of local experience, PV Trimmers is the professional arborist of choice for businesses and homes in Scottsdale.
When you need tree advice and care, choose an arborist.
Arborist certifications cover in-depth information and specific knowledge is crucial for passing. Candidates are required to take regular tests and educate themselves in order to re-qualify. Re-qualification must be done every 3 years in order to maintain certification. Our arborists' are knowledgeable about non-native and local tree species. We frequently encounter and correct a wide range of plant and tree issues.
A tree arborist can remedy problems that include:
Tree planting: We can identify the best planting areas for new trees and relocate existing trees.
Tree removal: We'll safely remove trees that affect your safety or other trees' health.
Targeted pruning: Pruning is performed to your specifications. We can increase yield, spring growth, and more.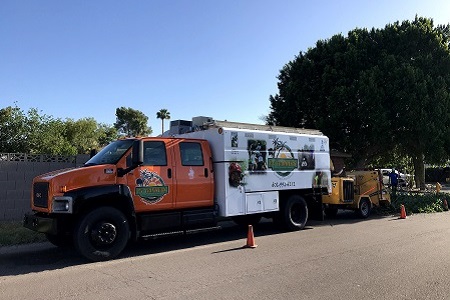 Insect control: Our Scottsdale arborists can identify, locate, and eliminate insects harmful to plants and trees.
Fertilization: The right fertilization helps growth at every stage. We'll provide it.
Cabling: Larger trees can harm themselves. Cabling corrects weight imbalances and protects you and your tree.
Emergency service: When you need help now, we can quickly diagnose your tree and begin treatment.
Contact us for a certified arborist in Scottsdale today!
No matter what your tree needs, we can deliver it. Whether it's just starting life, needs current care, or a service designed to produce a specific result, we have you covered. Call or contact us today, and choose a local arborist that knows your trees.
Choose us as your Certified Arborists for Scottsdale!
Our combination of service, speed, and affordability make us the top choice for tree services!